Equipment
Innovation at its best—means only the best state-of-art equipment.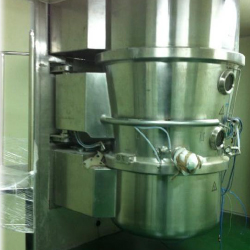 Fluid Bed Granulator
A state-of-the-art German technology, German made LB Bhole BFS240 Fluid Bed Granulator , Simpor's Fluid Bed Granulator can do layering, coating, and granulation. With a 12 bar exploration proof system, Simpor can do aqueous and solvent base granulation with maximum capacity of 5,760 kg/day.